Agency Services


Out of numerous advantages you gain while working with SAMUDRA, to name out a few, here are some key attributes which you will experience:
SAMUDRA is formed with a blend of proficient professionals who carry over a decade of rich firsthand experience and knowledge in the Shipping Industry; needless to say, SAMUDRA consistently delivers much beyond the expectations of the Clients day in and day out.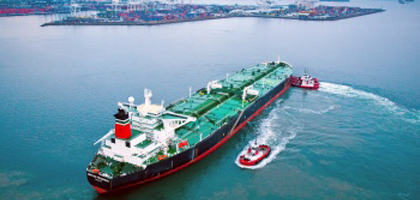 At SAMUDRA, we believe in providing the best possible service to our clients, within the frame, never flawing with the procedures, rules and regulations set. While strict adherence and compliance to safety norms and regulations is a prime necessity, never compromising and fulfilling any and all requirements of the clients is what SAMUDRA strives for continually.
Handpicked contractors, suppliers and service providers also play an integral part in the superior quality service SAMUDRA provides. Regular evaluation of service providers, assessment, surprise checks, visit to workshops and inspection programs ensure that the clients enjoy topnotch service and absolute value for money.
Excellent rapport and longstanding relationship with competent authorities including Port, Customs & Tank Terminal and other governing bodies enables. SAMUDRA to ensure swift and smooth turnaround for the vessels consistently.
What SAMUDRA can offer under a roof…
Agency Services:
Owners agents
Protecting agency
Hub agency & local agency services for hub agents
Husbandry Services for Owners & Managers
CTM, spares clearance, crew change, bunkers arrangement & delivery co-ordination, slop, sludge, prewash & garbage disposal arrangement etc.
Arrangement of conditional surveys, on/off hire surveys, cargo surveyors
Detergent & tank cleaning material procurement & supply
Technical & workshop support
Obtaining coastal and periodic licenses from D.G Shipping for coastal shipments
Obtaining PAN card and freight tax clearances for vessel Owners performing export shipments from India